What, who and why?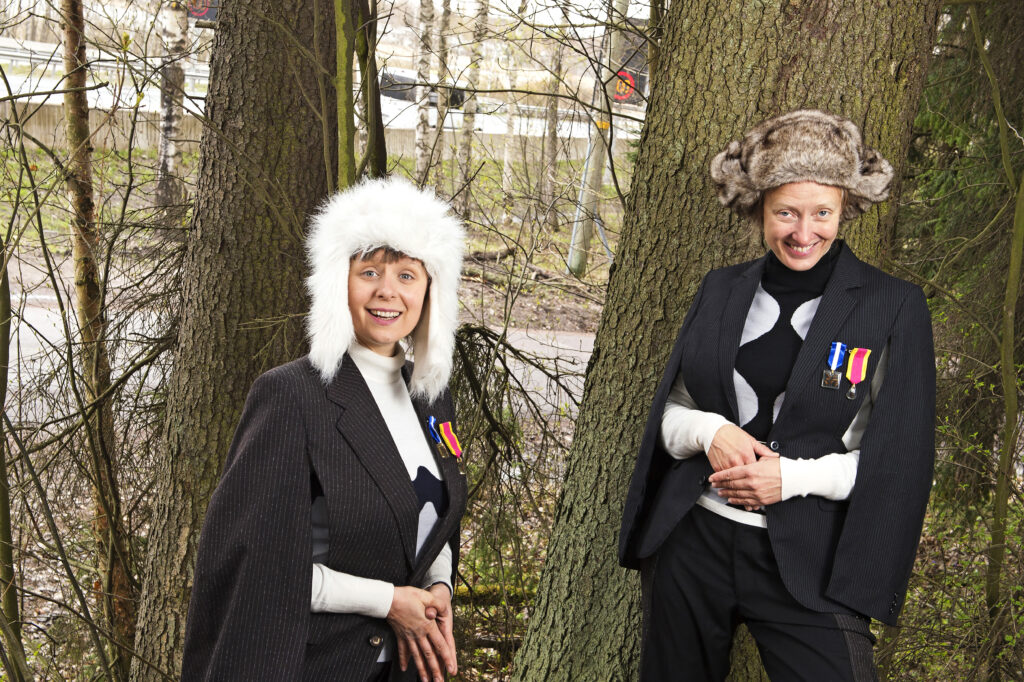 Siberian Flying Squirrels Papana & Norkko in your service!
We are professionals of bureacracy, unconventional co-operations and forestry. Our mission is to stop the on-going mass extinction threatening both humans and flying squirrels by developing human-squirrel collaborations!
We jumped out in spring 2019 in Tampere, from the Solkivuori collaborational caring and protection forest for siberian flying squirrels.
We have as our official stylist costumer designer Liisa Pesonen.
Because we are fictive characters developed by two performance artists, Milla Martikainen and Katri Puranen, we do not present the opinions of biological siberian flying squirrels.
Instead we are a part of a world-wide team of future-makers together with all living and non-living creatures regardless of skin, fur, feathers, chitin shell, wave length or the construction of molecular structure or cell membranes.
Our motto is:
Everything is possible for a squirrel with an agenda!